The September 2012 VNA News Magazine
The September Issue of the VNA news is Here.
Special thanks goes out to Fused how kindly Help me choose the main photos for the magazine covers for this month, Great Job Thank you.
What's New(s) in September?
Two big parties this month as Puma celebrates her 36th birthday and Angelina turns 30 years old. Carmen travels to the West Coast to visit family, while Deauxma is in Las Cruces (NM) for ten days to be with her family. Just back from Europe, Nikki continues to explore the world; she's in Montreal to feature dance at 'Bar Le Garage'. Gabby ain't happy with a new rough website design, which puts that department of the VNA back to work. Bobbi signs a long term contract with Dutch webcam company IsLive, announces the premiere of her reality mainstream television show and launches her underwear line "Cock & Balls". Julia, for Bentley! 'Petite Meat' time on Francescalive.com; Lexi Love, Lexi Diamond, Candace Cage, McKenzee Miles and Zoe Stunner. Shanda & Nix go out to have dinner with members Mike & Connie. Vicky announced a new Doc Johnson product is on the way. Sara shows how it should be done in 'Fleshlight Experiment'. During a camshow Charleetalks about an interesting meeting with a member of her site …Twitter AnalysisHow many followers did the VNA women add, per month in %.Horizontal:
1 = Between 06/25/12 and 07/25/12
2 = Between 07/25/12 and 08/25/12
3 = Between 08/25/12 and 09/25/12Vertical:
Percentage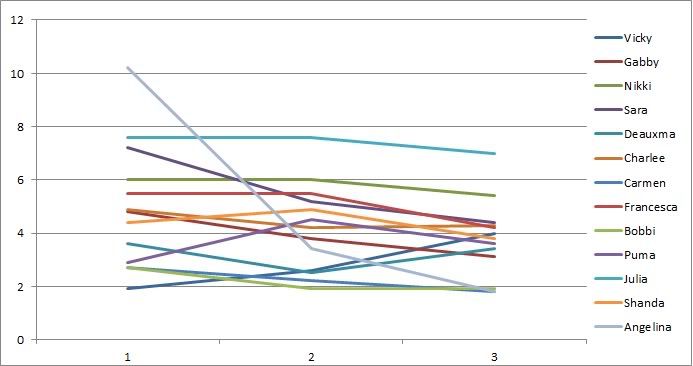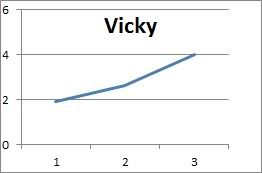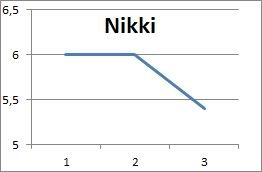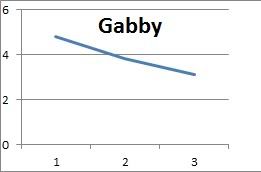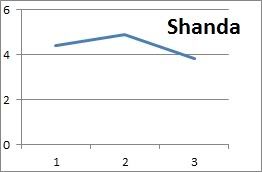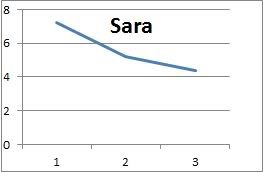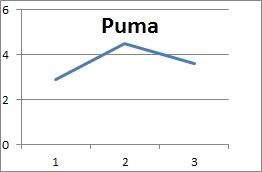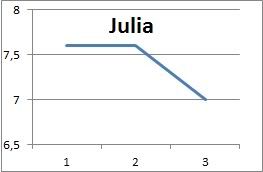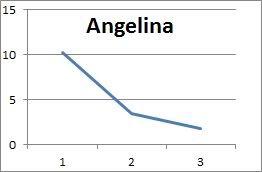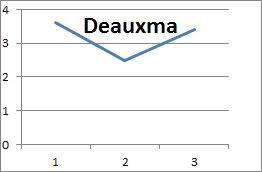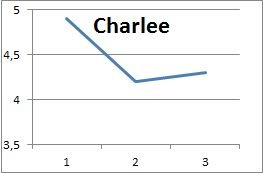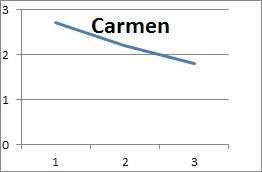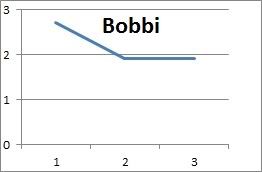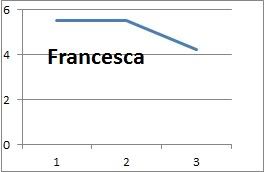 Page 1
Chatting with the new Clapton
It's mid September when the aircraft arrives at the Calgary International Airport. The city that hosted the Winter Olympics in 1988. There's the famous Calgary Stampede; an annual rodeo, exhibition and festival held every July. And Calgary Mike, VNA member who we recently met at Adultcon. Time to put him in the spotlight.The interview starts Downtown with Mike talking about his journey through life. "I was born in a small log cabin in rural Canada in 1962, correction, in a sterile hospital in the same year in Calgary, Alberta, Canada. I had a pretty normal upbringing over the course of the next 20 years bouncing all over the province and eventually winding back in my home town of Calgary. Not many people can say that they still live in their hometown but I do". All members know Mike is not available anymore. In the twentieth century he found the woman he wanted to spend the rest of his life with. "Connie and I met almost 30 years ago while working together at a grocery store. She was the hot cashier and I was the dashing clerk in the store required white shirt and black tie. We went on our first date in December and were married 5 months later in May the next spring. We have two kids both living in Victoria BC, son is married and is now 27, daughter single and is 25. And no, you leeches out there, you cannot have her phone number!"Driving through Kensington the inevitable topic 'work' comes up. "I've only had three real adult jobs my entire life. Grocery clerk for 16 years. Home Depot for 10 years, selling tools to incompetent 'Do It Yourself'-people with only one thumb. Now a shipper/receiver for an amazing privately owned company that builds roads and walls, pretty cool company and have been with them for 14 years. Connie has worked for Costco for the past 18 years and loves to sell people really big blocks of cheese".In his spare time, he likes to use his hands. "I'm an amateur carpenter, painter, electrician, plumber, and overall handyman. Furthermore, I love all kinds of music genres and live theatre. Recently while off work from foot surgery, I bought a guitar and have been learning to play off the internet. I'm making progress and I'm looking forward to taking some lessons to help bring me to the next level. I've always been able to play by ear, but only recently decided to try something new. I'm only sorry that I did not take up the guitar 20 years ago cause it has been lots of fun. It's going to be a while before I lay down my first song, but you never know". Both your reporter and Mike start to laugh; could we talking to the next Eric Clapton or BB King?After seeing the CGY Tower, CGY Zoo and Marlborough Mall (what's in a name), it's time to drive home and see Connie again. While the men are being given their beer, 'Magic Mike' reveals what kind of connection he has with fellow Canadian and Saturday's Finest ShandaFay. "I believe I became a member of the VNA in the summer of 2010 after accidentally stumbling past a teaser page for Shanda. After seeing her pics and recognizing my hometown background I was immediately a member. Shanda sent me a thank you email for joining her site and after exchanging a few emails over the next few months we decided to say 'Hi' in person at a local eatery. Wow! When I saw Shanda for the first time in person I was blown away; not only of how beautiful she looked, but also how tiny in stature she was. Nix was hilarious and Shanda was so much fun to watch feeding off him. All I could think was how perfect for each other they were". He continues the story that sounds like a true fairytale, but in fact, happend for real. "Since then Shanda, Nix, Connie and I have gone out for dinner twice and each time we get together it's a riot. We talk about everything from classic cars to tattoos to vacations and our home town hockey team. It's a real lot of fun to get to know them away from the VNA site and hang out with a real genuine amazing couple".
Asking Mike to form a top 3 of his favorite VNA ladies is like asking a father to choose between his son and daughter. Both are equally loved. "But, if a gun was held to my head I would put Shanda at #1, Vicky at #2 and Fran at #3", he says. "Damn, that was hard, don't ask me to do that again. It's a tough question cause every lady has something a little different to offer. Everyone else is tied at #4 by the way!"
Grown men find the adult industry as much fun as the candy shop in their younger days. There are resemblings though, as the industry has so many different flavours as well. "I don't follow a lot of other adult stars, but lately I've discovered two young ladies who are probably going to go far in the industry: Jynx Maze, who I met while being at Adultcon and Christy Mack. I only wish I was 30 years younger and had a career as male talent in Los Angeles". Speaking of Adultcon, anything specific that you just can't get out of your head? "I have too many memories to list from the weekend; meeting the other members, Saddleranch afterparty, getting roughed up by Fran and Carmen, taping up Vicky and Charlee's amazing boobies and blowing up a sex doll for Sara Jay, those hit the highlight reel for me".
Next March the VNA News Magazine, Mike, Connie and Shanda will be present. "If I was to be asked how to convince other VNA members to make the trip to Adultcon next year in LA, I would say this; you will not have more fun and meet nicer people in the entire world than you will at that place. It's a great weekend and you will have a ball for sure!"
Page 2
(Big thank you to Mike for his cooperation on this.)
As I could not choose from the four cover's for this month i'm going to post the others as well, I also had issues with photoshop that realy slowed me down with this months artwork, only just made the deadline.