The November 2012 VNA News Magazine
November 2012
A double cover issue
What's new(s) in November?
Thanks to all the support and love she's getting, Shanda recovers from her surgery. The girl with the hottest nipples, Francesca, brings out the 'Breast Obsessed' collection, starring; Charley Chase, Sierra Skye, Raylene, Kortney Kane and Holly Halston. As of this month you can get your own private chat with Julia. About 6 months after 300K, the most followed Latina, Gabby, has now over 400.000 (!) followers on Twitter. Puma is back in Scandinavia. Carmen cooks a delicious meal the day before Thanksgiving. She does her cam show in the kitchen and the ingredients are a stove, spoon and the Hitachi. Happy Birthday to Sara. TeamBJ updates on both her and Angelina's site. The actual event, pre and post interviews, pornstar POV and extras. Deauxma: "A fan isn't just a person who enjoys looking at your free pics and jacking off to them. A real fan is supportive, loyal, generous and a member". Bobbi runs around like a real TV host; all for her show 'Bobbi In The USA'. Vicky gets huge publicity in Norwegian newspaper 'VG'. Nikki is in Toronto to visit family. She's feature dancing in Pittsburgh. Complex Mag named her as one of the funniest adult film stars to follow on Twitter. And Benz Mafia Part II + III are officially released! In an attempt to keep her littlest safe, Charlee put herself out of commission for at least a week.
Twitter Analysis
Vertical:
Percentage (%)
Horizontal
1 = Between 06/25/12 and 07/25/12
2 = Between 07/25/12 and 08/25/12
3 = Between 08/25/12 and 09/25/12
4 = Between 09/25/12 and 10/25/12
5 = Between 10/25/12 and 11/25/12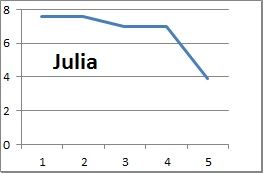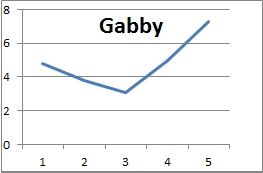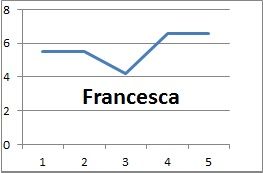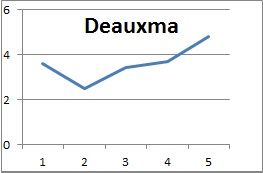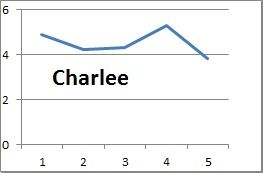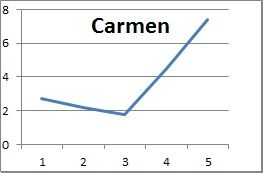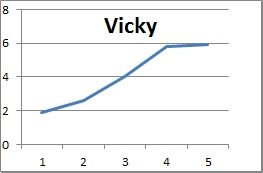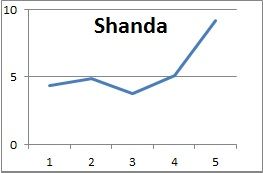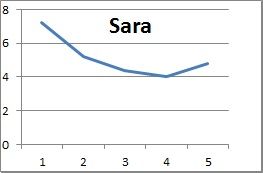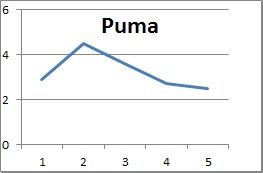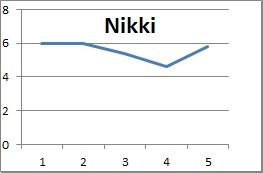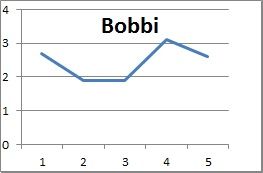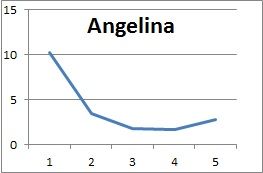 Page 1
Use VNA Live to spice up your life
Vicky: "When I first started in this business, I did shows along with hundreds of other solo girls through Camz, which later became Camworld. If you did your shows, you got hundreds of free live shows from other girls using the same software for members. After the demise of that site, I began developing my own customized software that I now host on my own Network to broadcast chats and camshows for members". Rebekah, Louise & Kelly: VNA Live – Part 1.
Rebekah Dee
British babe with British accent and born in 1980. That accent is something most men in the US will never get enough of. In fact, to some it's even an extra turn on! We can say the same after Rebekah has only answered our first question this Tuesday afternoon; what made her decide to start doing porn? "I just sort of fell into it really. My boyfriend is a bit of a pervert and we had had a couple of threesomes with his mate, who had heard about a radio competition to find new glamour models. He thought I should enter and took some snaps to send in. Unfortunately our photos were too rude for the competition, but they gave us the number of a top photographer who supplies content to Top Shelf magazines so we gave him a call and went to see him. He asked me to strip and walk across the room, which I did and he gave me a shoot date. So I started with magazines and then when the whole internet porn thing took off, I decided to set up my own site. The rest is history!"
If you're a truck driver or retail clerk, there's no reason to withhold that from your family or friends. But what if you're a girl working in the industry that Rebekah is in? Do they know about her profession or does she keep that side of her as a secret? "Most people know, although we don't particularly discuss it. My friends are aware and as most of them are men they dont seem to hold it against me. I generally don't tell new people I meet, but if they ask I will not deny it and once I know they are open minded, I'm happy to divulge". Do you consider yourself a porn star? "Not a star, but I am an adult performer. I hardly ever get recognized though and that's the way I like it, so I don't really consider myself a porn star, no".
As if she wants to prove it, a glass of English tea and a Belgian waffle are being served. Not by some assistant, but by the adult performer herself. Do you shoot content just for your site? "No, I shoot content for other sites as well and I do some fem-dom-work for a friends' sites too, which is always fun!" Then she shows a preview of a video that contains ballbusting, which leads to our next question; what is the strangest thing someone has asked you to do? "There have been a few, but perhaps the strangest was to crush bugs and amphibians under my heel and film it for him! Of course I didn't do it, it was just too weird!". She laughs hysterically and like a true Brit. Assumingly about that kinky story she just told, but when she doesn't stop laughing and we ask her what's up, it appears we have whipped cream from our waffle on both cheeks.
To round up the interrogation, we give Rebekah a final opportunity to persuade the VNA members to come to her camshow. "Well, I'm a normal person, approachable and down to earth. I do not need special treatment and am not high maintenance. I have more than just a pair of perky tits upstairs, so feel free to challenge me intellectually as well as physically. I'm 100% devoted to making my appreciators of me and my pics satisfied, so anything you would like to see me do, just ask and I will do my best!"
Let her say darling to you! Rebekah Dee is live every Friday at 4pm EST.

Louise Jenson
Hun. UK. A woman with, as they say in Great Britain, exquisite breasts. Enough said, right?
"My early years were spent at an all-girls boarding school. This is where I got my first taste of kissing a girl. I remember her hot, sweet lips and feeling her tongue wrapping itself around mine; as you might imagine, long hot summers and curious minds – it was heaven; even thinking about it now is making me horny! When I left school, I decided that the only thing I wanted to do was become an air hostess, so I joined a well known UK company and was lucky enough to be flying to the Caribbean every week. This certainly did not help the naughty young girl inside me and the temptation quickly proved too much. I ended up joining the mile-high club aged just 19! I guess it's true what they say about hosties though: Yes, we do fuck the pilots. Yes, we do fuck the passengers. Yes, we certainly do fuck each other. On countless occasions, I woke up with the pilot on stopover!"
"So when I decided to give up flying, a good friend told me about her modelling career and decided to give it a go. I quickly realised that I was much better suited to the wonderful world of porn, so when I was approached by top UK porn companies Killergram and BlueBird, I jumped in feet first. I can honestly say I have not looked back since. I have always loved sex and my God, do I have a high sex drive! To be able to live out so many fantasies for everyone to see is heaven for me. I really love what I do and I hope it shows in my weekly cam show".
Louise Jenson is live every Tuesday or Thursday at 4pm EST.

Page 2
Kelly Anderson
On the web more known under the name of HousewifeKelly. Born on February 28th, 1978. She went to a Catholic school, to parties checking out the guys, gave blowjobs in fast cars and eventually ended up with the older brother of the boyfriend whom she was in a relationship with at that time. Nowadays Kelly and husband Shawn are yin and yang. The perfect match. VNA introduces you to a world in which problems don't seem to exist. The world of the swinging lifestyle. 'Non monogamous behavior, in which singles or partners in a committed relationship engage in sexual activities with others as a recreational or social activity'.
If some men are already hard after just reading what the definition of swinging is, let the naughty housewife guide you to the next level. Kelly: "I am free to fuck who ever I want and I often do. Sometimes, when I'm out with my girlfriends, I meet men and go home with them and let them have their way with me, because I love to be fucked by hot guys. When I get home I tell Shawn and he loves it. Shawn loves watching me with other men and women and I like to bring girls home for him whenever I can as well. Other than that, we are just your average family".
Average or not, we want to hear more! Tell us about your first experience. "I will never forget it. We were at a swingers club in Florida. It was our first time ever going to one. We were in the hot tub with these two guys and I wanted to surprise Shawn. Out of the blue, I started rubbing their cocks with my feet. Then I went over to them and started giving them both head. Shawn was so turned on. After I sucked their cocks for awhile I went back to Shawn and started sucking his cock too. The two guys took turns fucking me from behind while I gave Shawn head. They both came all over my ass and Shawn finished in my mouth. I forget how many times I came. By the time we were done, about 30 people were watching us. We put on quite a show".
The best news is that VNA members have now access to her show. It will not be as steamy as the story told above, but she's into lots of different things. Men with a foot fetish? She's your woman. "I have a foot fetish, yes. My toes are always painted nice and I wear a lot of toe rings. I've had a lot of guys say that they like my feet. Another fetish I have is bulges. I am always staring at a guys bulge in his pants if he has one". The kinkiest thing she has done? "One day when Shawn was out of town, I fucked one of his close friends, all week. That was the only time I thought I might have crossed the line. We fucked every single day until he came home, and we didn't tell him for over a month".
All sounds like a fairytale. A woman that finds it no problem to have sex with random people in a club on an 'average' Saturday night. If, after getting hard, you have now reached the point that you're stroking your cock, Kelly might let you cum with one of her last stories she's sharing for today. "Most men can't make me cum like Shawn can. He knows all the right spots. But I have fucked a few guys who made me cum so fucking hard that Shawn said: Wow, I've never seen you cum like that! One night, one of Shawn's friends fucked me for 6 hours. Shawn had fallen asleep, and when he woke up the next morning, he heard me screaming. When he came upstairs to our room, he couldn't believe we were still fucking. That was the best I've ever been fucked".
One of the best additions to VNA Live gets an overwhelming A+. Got interested in the world of swingers and you want to try out the lifestyle? Here's some important advice of the woman that has seen most, if not all. "Tell each other everything and be honest. Sex and love are two separate things. Let your wife have some new cock. She deserves it, haha. Besides, you might even get to score too".
HousewifeKelly (Anderson) is live every Tuesday at 10am EST.

Page 3
Page 4
3D Model's of Louise Jenson, Monica Milf and Rebekah Dee
More from the VNA Gallery.
Page 5

For the Full 18 page Issue check out the VNA Members Board.