Well after over 10 years in adult and countless videos shot, a first for me… my first 19 year old co-star. Very happy to say I just shot with Bella Rose, a NEW starlet who is making a name for herself in adult. Just 19 years old… but boy, does she love to suck dick (no joke!).

Bella is super cute and super nice. Hopefully she sticks with her path in adult!  I don't think she's shot a double blowjob before so who better to do that with than me! The 4K video is super hot – and ends with a big facial. I licked the cum off her cheek… I think you guys are going to LOVE the new 4K video. It's of course exclusive to Vickyathome.com. If you like the older woman/younger girl experience… make sure you check it out!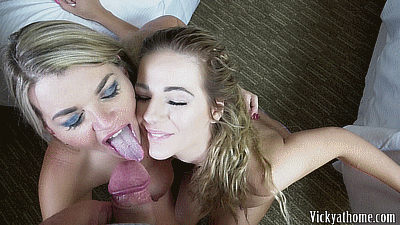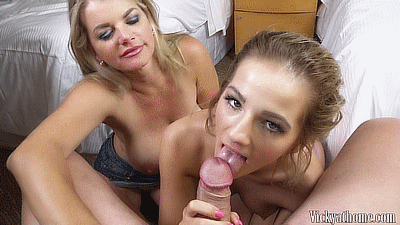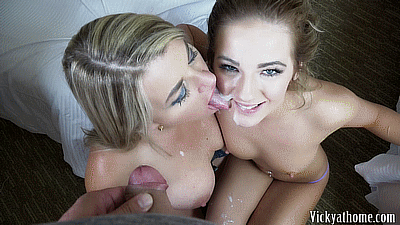 Be one of the first to watch the new video…. you can now stream ALL the movies on your phone (as well as watch camshows live on your phone too). Hope to see you at my next membership show xoxo Vicky!
PS… if you'd like to see more of Bella or girls like her comment me below… but MOST importantly JOIN VICKYATHOME.COM. Your memberships allow me to make more porn AND to get to know you better. Hope to see you inside!