A band called Vicky Vette?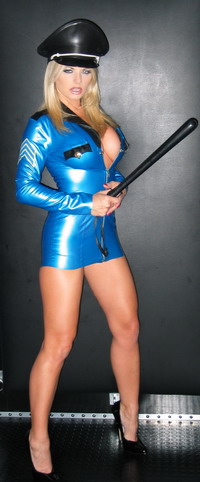 ….. and I was going to call my band "Vicky Vette"
Cheap Trick, Def Leppard, Motley Crue the Killers, the Police, the Rolling Stones, all great names…. but a band called 'Vicky Vette' – even I would not call a band I was in 'Vicky Vette'….. but evidently a band has!
Yes….. I came across this band on myspace in Indonesia called…. 'Vicky Vette'
http://www.myspace.com/vickyboys
Now I have no idea if in Indonesia Vicky Vette means something else other than a 43 year old Milf shooting adult movies, or if they are allowed to watch adult movies in that part of the world, but I wonder if the group that calls themselves Vicky Vette does not mention me in their profile……hmmmm time to be their friend I think! Maybe I should appoint them the official group of the Vette Nation Army. Hell, I even have some Vette Nation Army T-shirts printed up and ready to go for the world tour of Vicky Vette!